Resolve to "Go Green" this New Year's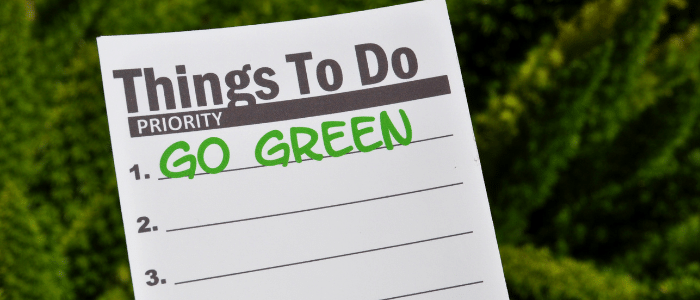 Resolve to "Go Green" This New Year
For many Nevadans, the new year comes with new goals and opportunities. Many people vow to learn a new skill or get rid of bad habits. For those of you looking to make more environmentally-conscious choices in 2022, the Nevada Department of Conservation and Natural Resources has some tips on how you can do just that:
1. Consider an electric/low-emission vehicle
If you're in the market for a new car or truck, consider an electric or hybrid. Thanks to the recently passed Clean Cars Nevada initiative, drivers will see more low- and zero-emission vehicles at the dealership in the coming years. And thanks to efforts from partners like NV Energy, it will soon be even easier to charge your vehicle or purchase a new one. Transportation is the leading cause of greenhouse gas emissions in Nevada; switching to electric or hybrid vehicles can help make our communities cleaner and healthier.
2. Conserve water
At the end of 2021, all of Nevada was experiencing drought, with over half of the state seeing extreme drought conditions. Take steps to conserve water whenever possible. Be sure to water your lawn early or late in the day to avoid evaporation, and add a layer of mulch to retain soil moisture. You can also check your water meter when you're not drawing water, as changes could indicate a leak in your system.
3. Switch to low-water landscaping
Of course, you could help reduce your water usage altogether by only growing native plants that require less watering. You can also line your garden with more drought-tolerant plants, which can decrease water runoff from the yard and protect your local watershed. If you're a farmer or rancher, soil health and regenerative agriculture practices can improve farm productivity and reduce soil erosion into streams, helping groundwater recharge on your farm.
4. Reduce, Reuse, Repair, Rot, Recycle
The five R's – reduce, reuse, repair, rot (compost), and recycle – highlight the order you should manage your belongings to increase your personal sustainability. Think of throwing things away as a last resort. Make sure you're using reusable water bottles and grocery bags, and check the Nevada Recycles website to learn how to compost. The website also has more information if you're not sure what you can recycle. To see just how much goes to waste in your home, be sure to also conduct a household waste audit.
5. Leave no trace & recreate responsibly
We all need to do our part to preserve Nevada's natural and historic resources. Help protect Nevada's beauty by only camping, hiking, or parking in designated areas. To help you map out your trip, be sure to visit the Nevada State Parks website. Do your best to leave parks and trails how you found them. Remember: pack it in, pack it out.
6. Support conservation efforts
There are plenty of other ways you can support conservation efforts statewide. Purchasing a Nevada Lake Tahoe License Plate helps fund restoration projects at beautiful Lake Tahoe, while using the iNaturalist app supports scientific research aimed at protecting Nevada's plants and animals. Business owners can also join the Nevada Green Business Network to save money and protect the environment. You can also participate in community cleanup events in Northern and Southern Nevada.
7. Work from home (when possible)
Many of you likely worked from home in the past year, but did you know taking your Zoom calls from your living room can also help the environment? Leaving your car in the driveway reduces tailpipe emissions and can improve Nevada's air quality. While you're at home, conserve electricity by leaving your thermostat higher in the summer and lower in the winter. You can also make sure any new appliances you buy have the Energy Star label. If you do need to drive, take any extra weight out of your car. You will improve your fuel economy, saving you money and lowering your emissions.
By making small changes, we can help protect Nevada's natural and cultural resources. This new year, let's help cultivate a healthy, resilient, and sustainable future for all Nevadans.