Conserve Nevada

Under Assembly Bill 84 passed by the Nevada Legislature in 2019, Conserve Nevada (Nevada Conservation and Recreation Program) is a continuation and renewal of the State's original conservation bond program, formerly known as the Conservation Bond Program (or Q1) enacted in 2002. Conserve Nevada supports the conservation and enhancement of Nevada's natural, cultural, and recreational resources with funding awards to public and private projects that benefit all Nevadans and visitors. From creating fire-resilient landscapes and ecosystems, to protecting rivers and wetlands, to advancing sustainable outdoor recreation opportunities for families and visitors, to preserving historic and cultural treasures, the Conserve Nevada program will continue to cultivate a healthy, vibrant Nevada for generations to come.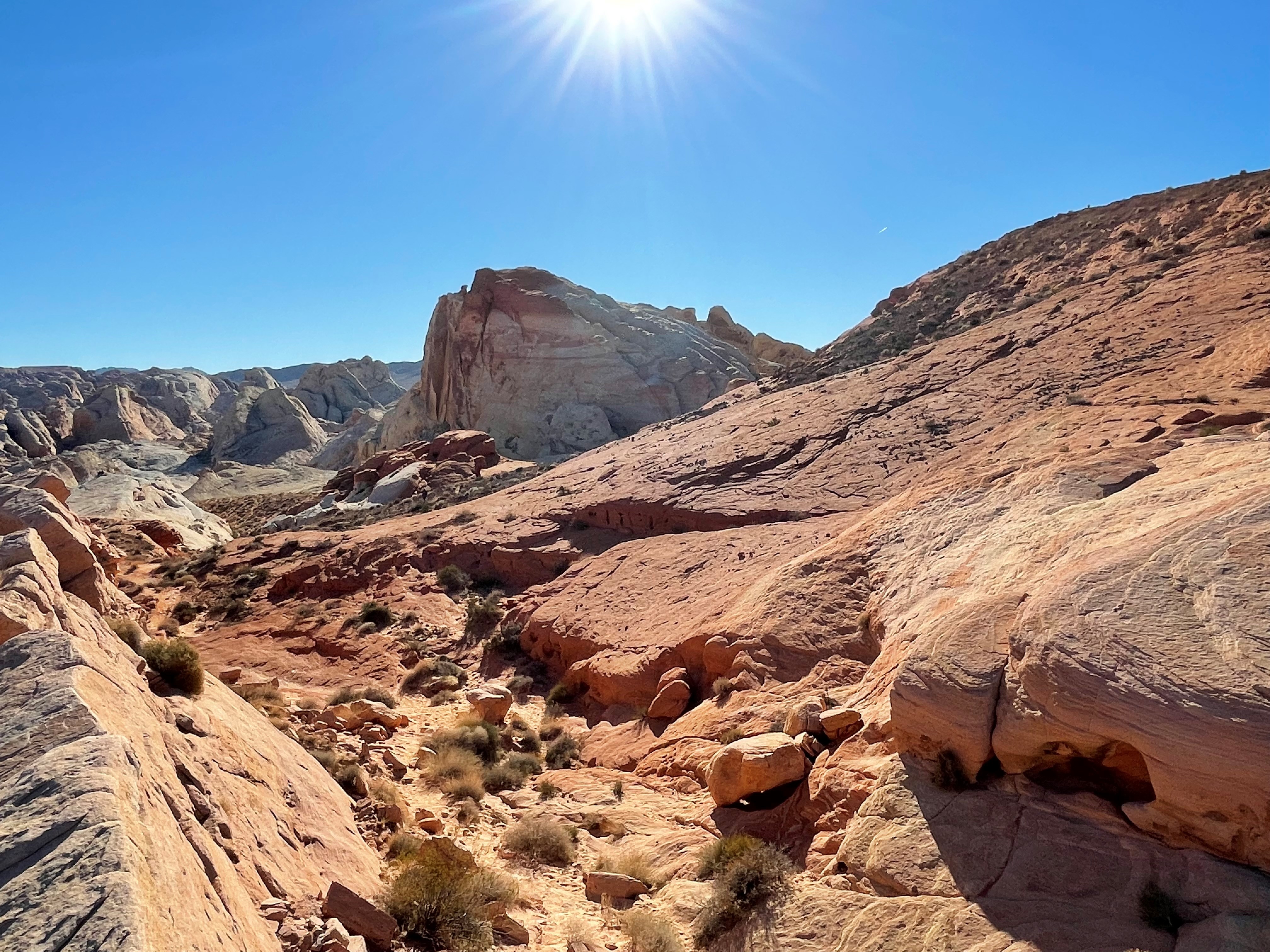 Through the Conserve Nevada program, $217.5 million in bond proceeds will be leveraged over the next decade as follows:
$77.5 million in grants to nonprofits, local/county governments, and other agencies for projects to enhance recreational trails and facilities, acquire and protect environmentally sensitive land, improve river corridors and watersheds, improve wildlands to reduce fire risk, and protection of Nevada's historic and cultural resources.
$50 million will be used for projects at the Las Vegas Springs Preserve, Clark County Wetlands Park, Lower Las Vegas Wash and Las Vegas Valley Rim Trail.
$60 million will be provided to the Nevada Division of State Parks and Nevada Department of Wildlife for improvements to wildlife habitat, wildlife facilities, and Nevada's State Parks.
$30 million will be provided to the Nevada Division of Museums for improvements at Nevada's Museums, including expansion of the Boulder City Railroad Museum and improvements at the East Ely Depot Museum.
History
Since 2002, Conserve Nevada has supported over 200 projects throughout the state, resulting in:
Over 100 miles of new recreational trails

More than 53,400 acres conserved for recreation and conservation

Improvements at all of Nevada's 27 state parks

Enhancements to Nevada's 13 Wildlife Management Areas

Increased conservation efforts through wildlife habitat restoration and fish hatchery improvements
Program Interactive Map
Announcements
The Nevada Department of Conservation and Natural Resources (NDCNR) is pleased to announce that approximately $3,000,000 in grant funding is now available through the Conserve Nevada Program for projects that support conservation and outdoor recreation in Nevada. Conserve Nevada grants are open to all Nevada cities, counties, towns, general improvement districts (GIDs), conservation districts, water conservancy districts, nonprofit organizations, and State agencies.
Competitive grant project categories include:
Wildfire mitigation and restoration
Designing/constructing recreational facilities, campsites, or trails
Acquiring land and/or water for conservation or recreation (including conservation easements)
Enhancing and restoring the Truckee and Carson River Corridors
Protecting and restoring wetlands
Acquisition of credits to protect sagebrush ecosystems
Past projects have included the restoration of the Panaca Fairgrounds, development of the Elko Peace Park, installation of the City of Reno Bicentennial Bridge, acquisition of 395 acres along the Carson River in Carson City, as well as acquisition of 21 acres along the Truckee River to preserve wildlife habitat, water quality, and natural resources along Washoe County's Truckee River Greenbelt.
The application and program rules are available online at ConserveNevada.nv.gov. Applications are due by December 28, 2023 at 12:00 p.m. The Conserve Nevada Program will award grants beginning in February 2023.
Program Resources
Statewide Needs Assessments
Program forms
Program regulations
Past Events
March 27, 2023 - Public Workshop
June 3, 2022 - Public Hearing on Regulation Adoption
March 22, 2022 - Public Workshop
Click here if you would like to stay informed about important program updates, and follow @NevDCNR on Facebook, Twitter, and Instagram using #ConserveNevada.
You can also contact the Conserve Nevada Program Manager:
Brandon Bishop
Conserve Nevada Program Manager
Brandon.Bishop@dcnr.nv.gov
(775) 684-2707